There are many advantages to being seven-feet-tall. And that's aside from playing basketball and having the best view at any concert.
You can become a contender for the role of Chewbacca, Han Solo's 200-year-old ride-or-die bestie!
I learned this as one of 25 bloggers selected to walk the red carpet premiere of SOLO: A Star Wars Story – and attend the press junket afterward. We all practically high-fived one another when we learned Chewbacca actor Joonas Suotamo was on the agenda.
Who doesn't love Chewbacca?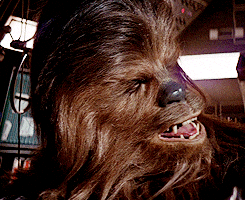 Landing the role
When OG Chewy, Peter Mayhew, put in his notice for retirement, tears were shed across the galaxy. And then the call went out to find the perfect replacement.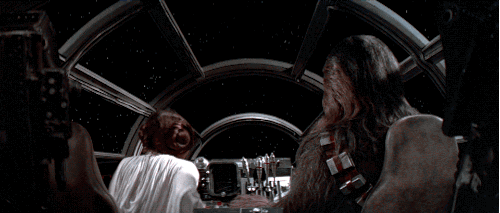 Finnish hoop star, Joonas Suotamo, happened to be in the right place at the right time.
"I got the role out of the blue sky, a call one day came from the Finnish Basketball Association, who had received a request for such person who has blue eyes, is seven feet tall," says the 31-year-old. "Yeah, anyone *chuckles* could find that guy! And so casting was pretty desperate at that point. They called me and I said immediately, I'm interested! Didn't take a second to think about it! I just said, yes, whatever it is, I'm in!"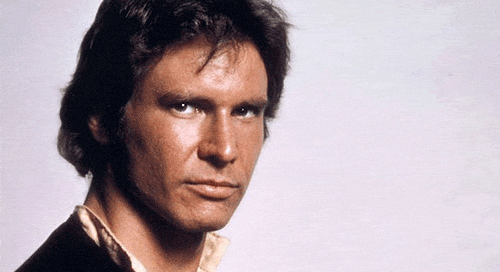 But it took more than his measurements to score the gig. Suotamo says he filmed a video of him in his old high school gym, half-naked, grunting like a caveman. He wanted the casting director to visualize him as Chewy. Four to five months later, he finally received the happy phone call, inviting him to grace the co-pilot seat of the Millenium Falcon.
Suotamo worked in tandem with Mayhew until finally taking over the job full-time. He's now been in three Star Wars films, donning the infamous furry suit. And he takes his job to heart. The first thing did when he sat at our interview table was let out the classic Chewbacca purrrrr.
He admitted his basketball moves certainly helped when it came to completing the necessary stunts for SOLO. He jokes that he also practiced being a dog as a kid, and even counts his days sitting in a sauna as a credit. Because it's easy to see that fur isn't exactly made of breathable cotton.
Suotamo had to be at his best because this is a film that puts Chewy front and center in the story. We witness how Chewbacca and Han met and became loyal BFFs. Even if you already love Chewbacca, you'll adore him even more after this movie.
Chewbacca's challenges
He says while the costume and makeup were a challenge, the real test had nothing to do with cosmetics.
"The biggest one (challenge) probably is just respecting the legacy of Chewbacca, because he was played by Peter Mayhew, the legendary, original Chewbacca," Suotoma says. "I wanna just — I want it to be so that the fans going to these films see the same Chewbacca who was in the original films because Chewbacca is so loved and I would not want to — there to be a feeling that Chewbacca has — somehow feels different this time around."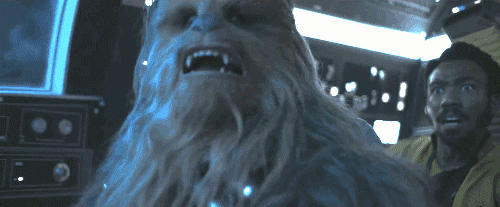 To make that happen, he spent many hours with Mayhew in what they dubbed, Wookie Boot Camp.
"He showed me the original films and clips," Suotamo says. "And we looked at his (Chewbacca's) walk, and he told me why he did it such a way and what he did and what was he thinking at the time. And it was so helpful because I had done some studying up myself previously. And to hear from the master himself how and why did he do those things helped me tremendously in preparing for this role."
Personally, I think Wookie Boot Camp should be a thing, right? Take my money, where do we sign up?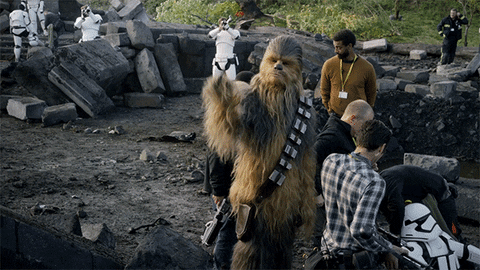 Back to Joonas – once he passed Wookie Boot Camp, he donned the suit – but there were still issues to contend with. Not only did he had to perform crazy stunts – escaping gunfire, jumping, rolling, tackling, etc – he also had to make sure not to damage the suit, per the costume director.
And…make sure Chewbacca smized from every angle.
"You gotta constantly be aware of the suit, how it moves and how it looks on camera," he says. "That's why I have to go and look at the screens and after the takes and making people think that I'm sort of a diva or something," he says with a chuckle. "It's just really I wanna make it look right. And I trust the directors, but I still want to see and if I could do something myself to improve the next day. And that's maybe the hardest thing."
The experience equipped him with memories for a lifetime. Not just the role or the suit or even meeting Harrison Ford and Alden Ehrenreich, but stepping into the iconic Millenium Falcon.
His first thought?
"There was the smell of – how do say – home appliances store," laughs the Finnish actor. "Not a home appliance store but where you get your hammers and stuff…"
We all throw out ideas until one of them hits.
"Costco? Lowe's? Home Depot?"
"Yeah! Hardware store," he states with a huge grin. "Hardware store, the smell, when they made the original films, they used a certain Styrofoam or whatever as an insulator type of thing in between the panels and everything. And there's the smell that's always there. And Mark Hamill actually commented on the same thing!"
Chances are for the rest of his life, every time he inhales inside a hardware store he'll think of his time on set and all the wonderful moments.

"It is just the marvelous thing," he says. "Because you know, your mind goes back to the times you saw the movie and the first time Luke put on that helmet and battled against the floating ball, which I still don't know how they did that!"

He pauses to laugh, as do all of us in the room.

"And it's just like you know all the angles that they used," he says. "It's wonderful to be there because it's part of everyone's childhood and memories, those places. And now when the Millennium Falcon is new and well-kept and there's a mini bar in the corner, there is a cloak cape closet…"

We will stop right there – no spoilers here! Just be ready to see Chewbacca in SOLO: A Star Wars Story when it opens May 25th!

RELATED: Check out my Chewbacca Purse Tutorial!

Love & light,