Tomorrow is Valentine's Day, but I think we should celebrate everything we love all year round. And today I have a treat for those of you who love Disney-Pixar's Coco – and those of you who love awesome phones!
Scroll to the bottom of this post to see how to enter (it's super easy, just leave a comment!)
First up, I'm giving away four digital download copies of Coco!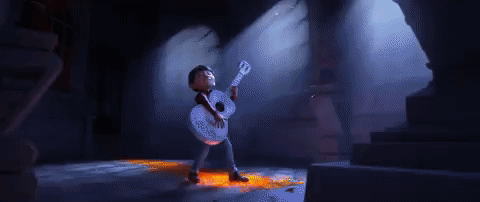 You saw from my past posts how much I loved the movie and I'm delighted to work with Disney-Pixar again to promote the COCO release on Blu-Ray (available in stores February 27) and digital download TODAY!
Moto e4Plus with Boost Mobile Unlimited Data, Talk & text (No Service Contract!)
This is an AMAZING opportunity for anyone who is in need (or want) for a top of the line phone. It is a top of the line Motorola device with a 5.5" HD touchscreen display and rocks a 5000mAh all-day battery. In addition, it is splash-proof with a camera that captures stunning photos, even in low light!

What a great way to show your love – with lots of pictures, calls, texts. Those little moments add up.

Boost Mobile offers super affordable plans ($35-50 a month ) for any singles out there, great for someone breaking away from mom or dad's plan, etc. See here for more details.

TO ENTER: Leave a comment below telling me which giveaway you are interested in and most importantly – what is your favorite memory of when someone showed you love. It can be romantic love, family love, even from a stranger!

Thank you for reading this and good luck on the giveaways!

I'll draw the winners on Friday and send out prizes that day too!

Love & light,